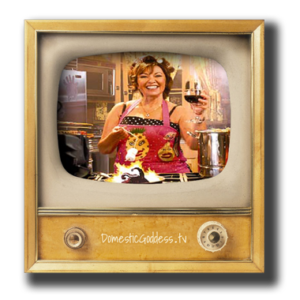 This Month's Goddess honoree is Roseanne Barr, the original Domestic Goddess.
As creator of Domestic Goddess TV, a network for women to communicate directly with other women all over the world, we would like to honor Roseanne as our First Ever Goddess Of The Month. Roseanne Barr is a household name, famous for her standup comedy as well as her long-running tv sitcom, Roseanne. She has written 3 books and appeared in many movies and tv shows and won many awards including an Emmy and a Peabody. In 2012, Roseanne ran for President Of The United States Of America. She placed 6th in the elections that year. A documentary chronicling her campaign is set to come out this year. Roseanne has always been invested in representing the working class women of America by speaking out and demanding to be heard.
In her own words [answers forthcoming shortly…]:
What is your intention with launching DGTV?
What is the biggest threat to women worldwide?
How has the Internet changed things for women?
What is your utopian ideal for women?
How can we contribute?
In your opinion, what is the biggest obstacle for women who want to connect with other women?
What would happen if all the women on Earth got together and rallied for a single cause?
How do you remain fearless?
What things do you do to cope?
Who are your biggest influencers?
To learn more about our Goddess Of The Month, Roseanne Barr, check out these links: http://en.wikipedia.org/wiki/Roseanne_Barr
https://www.facebook.com/RoseanneForPresident
http://www.roseanneworld.com