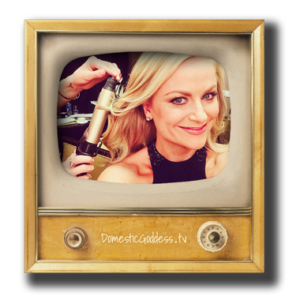 Amy Poehler… whether on Saturday Night Live, Parks and Recreation, or co-hosting the annual Golden Globe Awards, one thing is certain: she's hilarious. And not your average, run o' the mill funny, but among the funniest comedians to ever grace us with her wit.
Her enthusiastic portrayal of original creations like "Kaitlin," a popular recurring character on SNL, grabbed our attention almost immediately after joining the cast in 2001. Who can forget the first time you heard, "Rick, RICK, RIIIIICK!!!" Don't we all know kids like that? Haven't we all been "Rick" at one moment or another in our lives? That's side-splitting, tears rolling down your face hilarious.
Need proof? Here ya go:
What you may not know about Amy Poehler is that she's smart… wicked smart… make you feel bad about yourself smart. But she doesn't want you to feel bad about yourself! More specifically, so doesn't want smart girls to feel bad about themselves. Amy Poehler's Smart Girls is an organization dedicated to encouraging everyone, especially girls, to embrace what makes them special and unique. No one has ever changed the world by trying to fit in, and Amy's "Smarties," as members of her popular online community are called, are encouraged to embrace their inner weirdos and let their freak flags fly.
Their motto: "Change the world by being yourself." Smarties are challenged to emphasize intelligence & creativity, rather than focusing on "fitting in." Like us, Amy believes everyone should feel free to and empowered to be whoever they want to be. We're with you, Amy! And we applaud the efforts of Amy Poehler's Smart Girls to encourage girls (and boys) in the funniest and most enlightening, fundamentally paradigm-shifting ways possible.
I think she was about 8…9… I don't know, maybe 47 months pregnant when she performed this amazing rap on SNL. Did we mention she wrote it? Yeah, she wrote it. And wasn't originally the one who was supposed to perform it? Last minute change. Live TV. Uh huh… we're sayin'!
[youtube width="550″ height="445″]https://www.youtube.com/watch?v=cG1g5qvgtSg[/youtube]
Fly that freak flag, Amy Poehler! You're Generation X's Betty White… and we can't wait to see what you'll do next!